Eymie Labbe
Leadership in a Digital World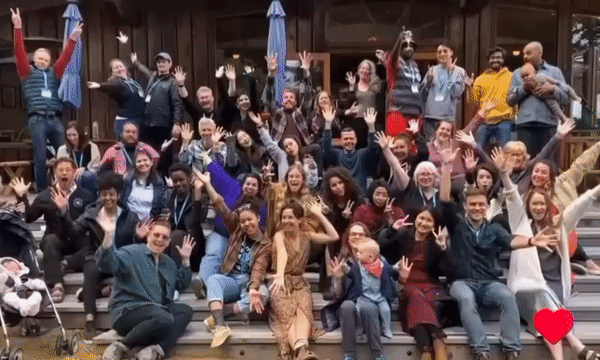 YCCBC participated in the digital leadership training conference, Activate, hosted on the traditional territories of the Klahoose, Tla'main, and Homalco Nations at Hollyhock Leadership Institute, Cortes Island, BC. During the five days conference, Eymie from YCCBC experienced the multi-generational gathering and met the sharpest digital minds in politics and advocacy campaigns, nonprofits, labour unions and more. YCCBC is building a peer-to-peer network with people from different backgrounds, envisioning a promising future.
Some of the topics covered:
Harnessing Collective Culture for transformative movements by Tatenda Musapatike

Influencer Marketing 101 by Vidyut Ghuwalewala

Community Technology & Change Management by Alex McGowan

Bridging Difference: Building Progressive Change Across Sector by Sara El-Amine

Behind the Curtain: How government decisions are actually made by Tim Chu

The Future of Digital Organizing: Prioritizing People Power Admist AI Advancement by Jose Nunez

Empathy by Design: Creating More Meaningful and Effective Digital Engagement by Mack Hardy and Jenn Christenson
Right to left
- Round Table; Justice Inform in Work Environment
- New relationship with Judy Fainstein, YesBC Founder
- The Future of Digital Organizing by Jose Nunez
The wisdom gained for refining our digital leadership from Activate will definitely be a favourable reinforcement facing the rapid growth of YCCBC.